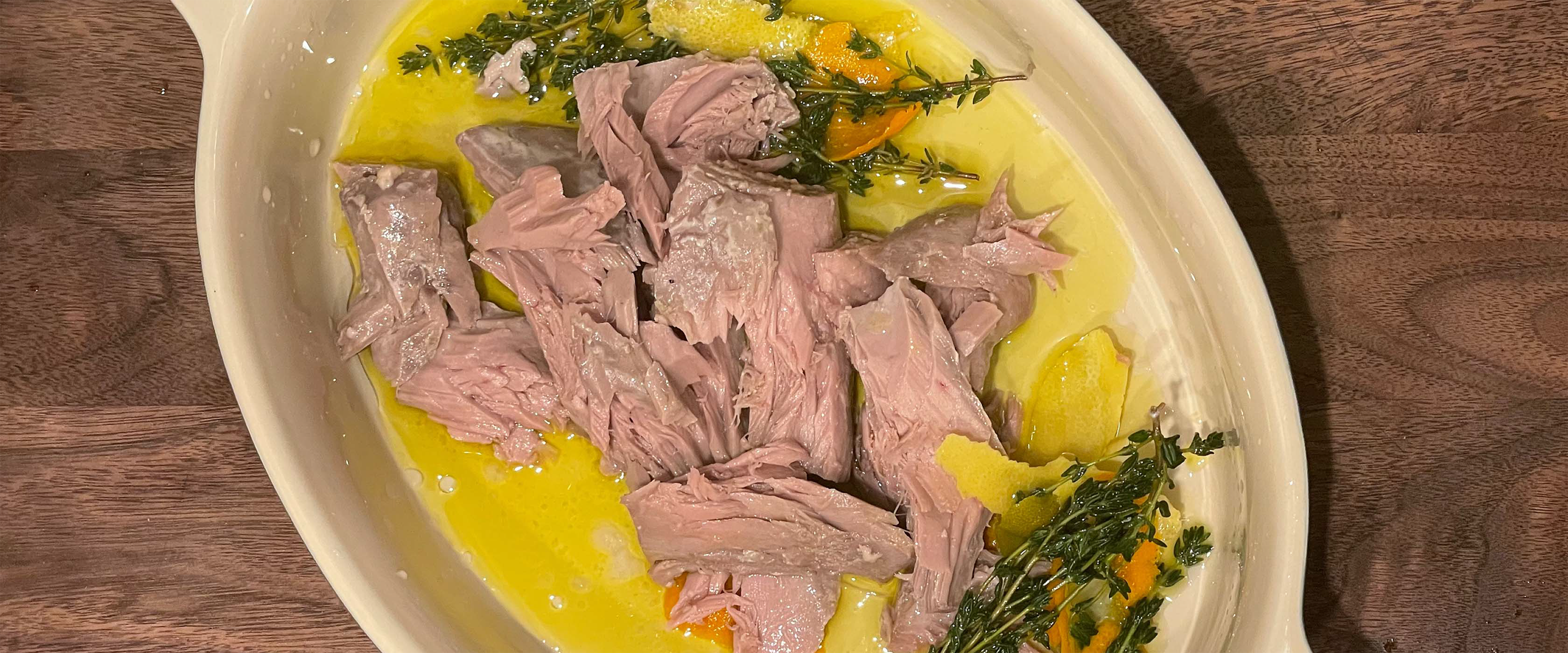 Blue Fin Tuna Cooked in Olive Oil
Canned, cooked or poached tuna can come out so dry. This method insures perfectly cooked, moist tuna every time.
~Chef Cosmo Goss
PREP TIME: 45 MINUTES
ESTIMATED SERVINGS: 4-6
1# blue fin tuna loin
1/2 cup olive oil
5 sprigs thyme
1/2 lemon (peeled zest)
1/2 lime (peeled zest)
1/4 orange (peeled zest)
salt
sugar
MEAT! Vacuum Sealer Bags
MEAT! Chamber Vacuum Sealer
MEAT! Sous Vide Cooker
Place your MEAT! Sous Vide cooker in a tall pot deep enough so that it can fit.

Fill the pot with warm water above the minimum fill line and set to 131°

While the water is heating up season the tuna lightly with salt and sugar and place in the appropriately sized MEAT! Vacuum Sealer Bag.

Add the citrus zest, thyme and olive oil and seal in the MEAT! Chamber Vacuum Sealer.

Once the water reaches 131°F drop the vacuum-sealed tuna in the water and set a timer for 40 minutes.

When the timer goes off remove the tuna from the water bath and cool in ice water.

Once cool either store in the fridge or let come to room temp before using and cutting open the bag open to make your favorite tuna salad.